Just an excuse to discuss two of my fave characters, both with the same star and with similar roles (both become rulers of a nation, and both have a badass family) but with different personalities (Lino is chilled out while Lepant has a fiery temper)
Some points to discuss...
Who is the better fighter?
I'd say they're about even, though Lepant has the advantage of carrying a shield while Lino has a longer range weapon. It would be a fierce duel.
Who is the better father figure?
Probably Lino because he lets his daughter go off and become her own woman while Lepant constantly berates the kind of man Sheena is becoming.
Which one would you rather have as a leader
?
I'd probably prefer to live on a sunny island.
Which one would you NOT want as an enemy?
Lepant, most likely. Lino will fight his own battles, but his choice of armour isn't exactly intimidating and he's given up on Rune Cannons... meanwhile Lepant has some fierce battle-hardened former Imperials in his pocket and if you took him down you'd have to deal with his wife.
And, if Lino and Lepant met in person (unlikely because of the time frames, I know, but lets just say what if) how do you think they'd react to each other? Do you think they'd get along and chat about their family issues over a beer, or would it get rough?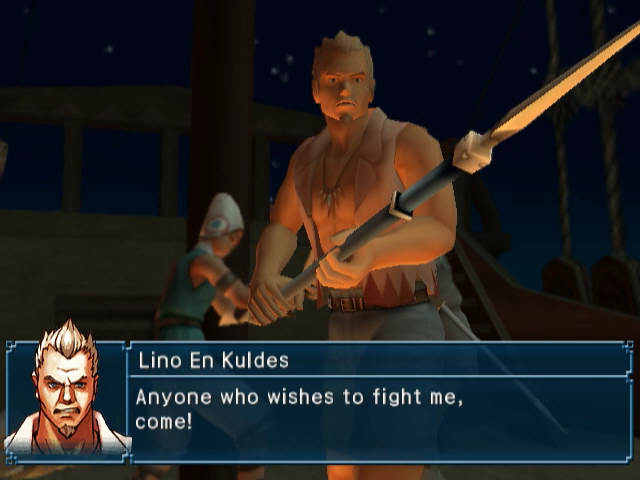 And if you wanna tell me which one you find more shaggable, that's okay, I'm sure you already know my answer to that.